Some videos in our content library may contain content that is inappropriate for some viewers.  We have identified videos that address the following topics:
Adult Language
Alcohol
Drugs
Objectionable Content
Nudity
Sexuality
Smoking
Violence
In these cases, the system will automatically display a red text warning on the video detail page. For example, on a title that includes content about drugs, the following text will display below the description of the video:
In addition, titles flagged for potentially inappropriate content will also display a warning message within the video player every time the video is viewed.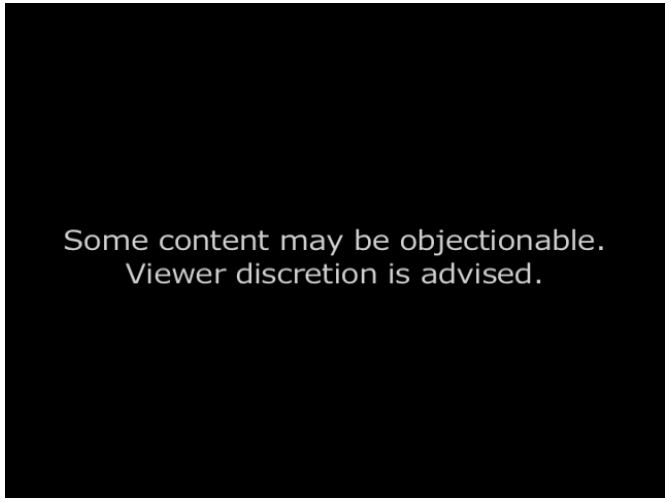 Administrators can also choose to suppress content in any of these categories. This will remove the titles from any search or browse results.