The content included in your On Demand collection depends on what your institution or library subscribes to. We have various content packages available and institutions can select the package that best meets the needs of their educators, students, or patrons. Our complete library spans more than 30 subjects and our videos cover a wide range of topics within each subject, providing diverse perspectives for in-class viewing, assignments, or research.  You can explore all subjects included in your collection from the Explore Subjects page, located inside the main menu, using the View All link under Subjects.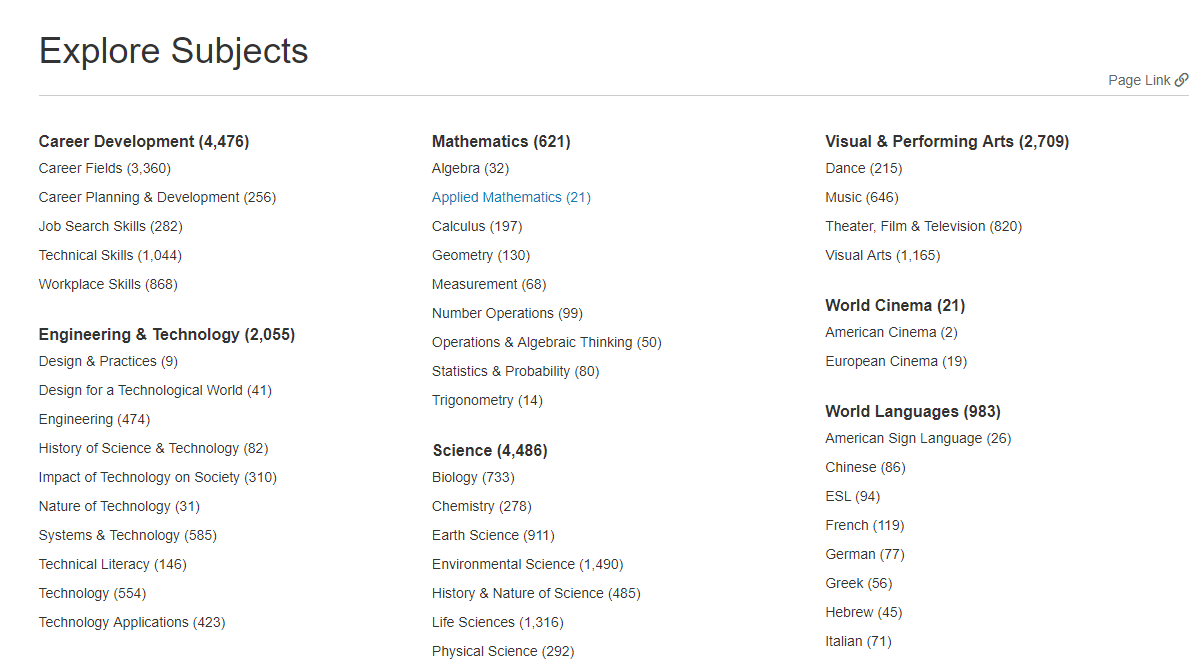 Depending on the subjects that your institution subscribes to, you will have access to premier educational content from more than 200 producers from around the world.
On Demand also offers optional Web Channels that can be included in your subscription for no additional charge. Web Channels are selected by our Editorial team to supplement the educational content in your On Demand collection and can be enabled by your account administrator. For more information about the available Web Channels, click here.
The actual subjects and producers included in your On Demand collection will vary based on the content package that your institution subscribes to. For details about your available content, please contact your librarian.